Business Phone Systems in Baltimore, MD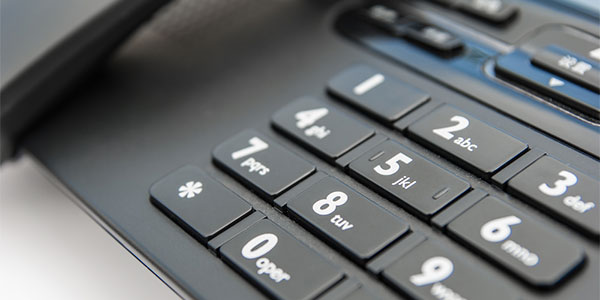 Welcome to Elite Voice & Data! Since 2000, we have been providing Baltimore and surrounding areas with quality business phone installation services. With Elite Voice & Data, you can rest assured that your phone system is always in the right hands.
Learn more
VoIP Systems
Elite Voice & Data Systems delivers what small and growing businesses need most in today's competitive environment, offering comprehensive services for business and VoIP phone systems in Baltimore, MD. Here's a quick look at the different types of phones we provide, service and install:
Voice Over IP (VoIP): This is the next generation of technology replacing traditional landline phone systems. Communications such as calls, faxes and voice messaging are transmitted via the Internet, as opposed to a landline. This allows for more flexibility in how, where and when phones ring, and is an ideal solution whether you have one or multiple offices. We sell and support most brands of phone systems, specializing in NEC and Avaya PARTNER phone systems.
The Polycom SoundPoint IP Series: This is an enterprise-grade family of IP desktop phones designed to make voice communications effective and productive. These phones feature the most comprehensive, best-sounding and most interoperable IP phone solutions for businesses of all sizes.
NEC SL 1100: In today's highly competitive business environment, effective and reliable communications are critical to a company's success. Therefore, it is important that you invest in a unified communications solution that allows you to take advantage of the latest productivity-enhancing IP applications that can deliver increased performance throughout your organization. That solution is NEC's SL1100 Communications System.
DSX VoIP: We Install DSX IP keysets on-premises in a managed network, or off-site in a remote office. Choose between two types of DSX IP extensions: the 34-Button Backlit Display and the 34-Button Backlit Super Display.
If you're looking for the best business phone systems in Baltimore, MD, we hope you'll consider hiring Elite Voice & Data. Here are just a few more reasons to do business with us:
We manage and take care of your VoIP and DSX systems.
We focus our services on medium to small businesses.
We provide our customers with the best in service and equipment.
We troubleshoot your business phone issues and solve your problems expediently.
We are a locally owned and operated company with 15 years of experience.